We Can Help With Car Finance in Moorooka and Beyond
While everyone dreams of one day sitting in the driver's seat of their ultimate vehicle - something they visualised driving from a young age - it's not always financially possible. If you don't have a handy inheritance to fall back on or an existing business churning out large profits, you're a likely candidate for car finance in Moorooka.
Car finance is a practical solution that allows people worldwide to acquire the cars they wish to drive without an immediate financial burden. Motor World offers you easy car finance around Brisbane to obtain a second-hand vehicle.
Why Buying a Vehicle Through Used Car Finance in Brisbane is Advisable
When purchasing a used vehicle, you have two options - pay cash or use car finance from a Brisbane financier. Besides, obtaining a car through finance brokers comes with several benefits.
When your circumstances dictate that you need a vehicle urgently, you likely don't have time to save all the money or even a portion of it for the purchase. Obtaining cheap car finance in Brisbane allows you to secure the full retail price. Following this process means you can drive off in your vehicle in the time it takes the dealer to prepare the car and complete the necessary paperwork.
If you're a business owner and don't immediately have the capital to acquire a company vehicle, used car finance makes sense. Apart from saving your operational money for other areas of your business, finance costs for this type of purchase are tax-deductible. We suggest you seek help from your accountant, but you can likely claim back on the loan's interest, insurance premiums, servicing, repairs and more.
Spending large amounts of cash on a single purchase isn't advisable, especially when you have a business or family to support. Finance options will ensure that you understand the monthly repayments and whether you can afford them comfortably. Consequently, you can plan your budgets accordingly and navigate the loan term safely.
It should be something you learn in school but honouring your monthly car repayments helps establish a positive financial track record while building your credit profile. It's advisable to position yourself for other credit opportunities, such as a future mortgage or business loan.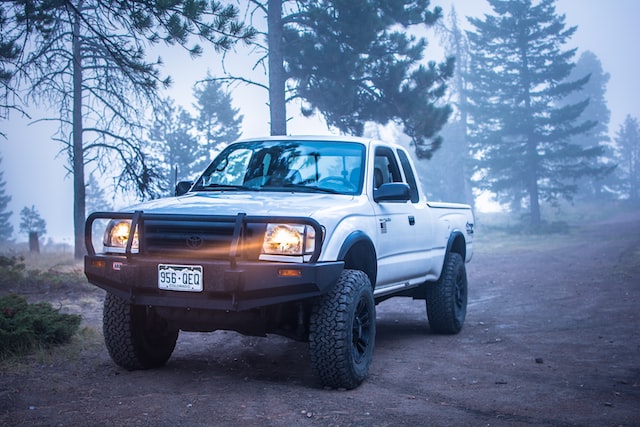 Everything You Need to Know About Second Chance Car Finance in Brisbane
Applying for Brisbane car finance is far more straightforward than it was in the past. The process is online more often than not, which means it's relatively hassle-free and requires a few minutes of your time before you drive home with your vehicle.
You'd have to submit some documents that prove your identity and that you're potentially a reliable borrower. These documents include your identification, such as your full name, age, date of birth, citizenship information, and a list of your dependents. In some circumstances, you may also need a valid driver's license and produce a Medicare card and passport.
To prove that you have the financial ability to repay the loan, you must deliver essential information through your most recent two or three payslips. A bank statement is a common requirement to prove your income and expenses. Ultimately, the lender wants to see if you have disposable income to meet the demands of vehicle finance. You may have to detail your living expenses, and it wouldn't hurt your chances if you had at least six months' worth of savings in the bank.
Before you agree and sign on the dotted line, you must ask yourself if the minimum monthly repayment amount is something you can genuinely afford. After that, consider how much you can increase that number, and if you can still afford a comfortable lifestyle, you can sign the agreement. Doing this protects you now and in the future, as you don't want to ruin your credit profile once you've agreed to the terms.
Why Trust Motor World as Car Finance Brokers in Brisbane
Our car dealership in Brisbane boasts a vast catalogue of vehicles, giving you access to almost 900 workshop tested vehicles. With over 50 years of collective experience in the industry, you can have peace of mind when dealing with our team. You can find out how much you qualify for through our finance service in mere minutes. So, you can shop around for the used car of your dreams with absolute confidence that you can afford the repayments.
We also offer attractive trade-in deals on cars, bikes and boats, buy cars for cash, and deliver Australia-wide.
Contact us if you need help obtaining the finance for your next vehicle.