Buy or Sell Your Vehicle at One of the Best Car Yards in Brisbane

At Motor World, we're proud to bring you an extensive range of high-quality, fully inspected, and trusted used cars for sale in Brisbane, all from one convenient location. We also offer all our clients trade-ins, financing, and superior after-sales service.

When visiting car yards in Brisbane, pop in to discover our array of pre-loved cars for sale.
Our Top Tips When Visiting Our Brisbane Car Yard
Purchasing a vehicle can be a complex decision, especially when you don't know what to expect. Below, we've shared our top tips when visiting a car yard in Moorooka for your next set of wheels.
Know your budget. Set a clear price range on what you can afford. This includes the total price for the car, the monthly payments, insurance costs, running costs, and a monthly maintenance plan. Outlining these costs can assist us in fine-tuning your search for your suitably-priced car.
Choose a car to match your lifestyle. If you love the outdoors, a sports car may not be the right fit for you. Choose a vehicle that will incorporate into your lifestyle's requirements, and you'll get the most out of your car. Our wide range includes multiple brands and models to suit diverse tastes.
Do your research. When looking to buy used cars in Moorooka and surrounds, we are transparent about the service history of the vehicle. Regular maintenance at certified dealers is an important factor to look out for. Check the odometer reading too. A high reading means more kilometres driven, so approach with caution.
Request documentation. It is within your right to request paperwork from used car yards in Brisbane on a vehicle you may be interested in. A mechanical inspection is usually performed by a non-biased third party giving insight into the car's internal condition. The vehicle's history of ownership is equally as important as this provides proof that it was legally owned, and can even give some awareness into the type of driver it had previously.
Test drive. Taking your desired car for a drive allows you to listen for any rattles while you get a feel for handling the vehicle. Ensure that all electronics work, and check that the spare wheel and all its components are in the boot.
Know when to say no. Don't let a dealer pressure you into buying a car you're uncomfortable with. Knowing when to walk away can prevent buyer's remorse and avoid complications after your purchase.

Our highly trained and friendly staff do all the legwork, to ensure your shopping experience is an enjoyable and successful journey.
Get the Most for Your Trade-in at Used Car Yards in Brisbane

As well as ensuring we offer the best quality used cars in Brisbane for potential buyers, we also want to offer the best price to sellers. If you're considering trading in your vehicle, we advise following the below to get the most out of your experience.
Valet your car. A thorough wash and a coat of wax will give the exterior a shiny appearance. For the interior, vacuum the seats, mats, and floor and remove any personal items from the vehicle. A well-presented car gives a good impression and increases your chances for a high offer.
Fix easy issues yourself. Check all interior and exterior light bulbs and replace them if necessary. Top up the brake fluid, air conditioner gas, and oil and ensure you pump the tyres to their optimal level.
Get your important documents ready. Ensure you have the service history book, registration documents, title documents, and any other important information a potential buyer may require to make an informed decision on your vehicle. Well-maintained vehicles give a buyer a sense of trust and can retain a higher value.
Conduct a trade-in valuation. Valuing your car post-inspection provides you with an understanding of your vehicle's pros and cons. This information can allow for a more accurate idea of what you can expect to get for your vehicle. Try our trade-in valuation here.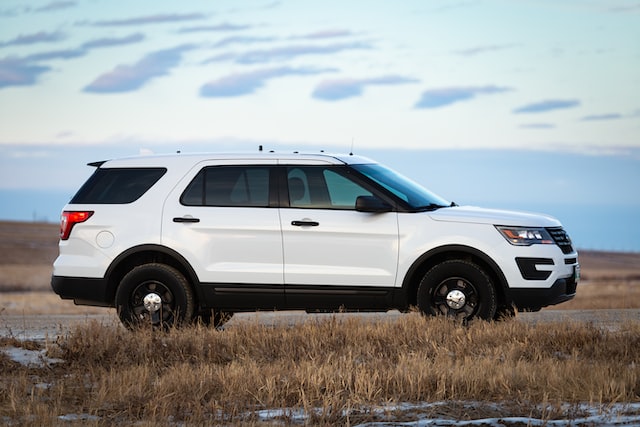 What You Can Expect From Us Regarding High Class, Medium Range, and Cheap Cars for Sale in Brisbane
Shopping for vehicles has come a long way from the confronting experience it once was. Walking into our showroom presents a welcoming team of knowledgeable staff committed to providing you with a stress-free purchase venture.
Not only do we buy and sell vehicles, but we also have extensive experience in providing flexible and tailored finance options and offering advice on insurance options suited to your requirements. We also provide the best care instructions to protect your new investment.
We value our reputation and ensure rigorous vehicle inspections before being placed in our yard. We examine each vehicle according to a checklist, so we can confidently say that there are no sub-standard cars on offer here.
We offer a range of vehicles from one conveniently located car yard. Whether you visit our showroom or search online using appropriate filters for ease of perusal, choose from various brands of off-roading pickup trucks, stylish family-friendly cars, and sleek convertibles.
Our prices range to suit a variety of pockets. We stock cheap used cars in Brisbane that bode well for a first-time owner and higher specified models for the not-so-price-sensitive. Whatever your preference, chat with our team to determine your perfect ride.
After-sales service plays a big part in each transaction made at our car yard. From recommending reputable workshop and servicing facilities to advising on optional extras to increase the performance of your new vehicle, we pride our relationships with our customers and value your support.
Easy trade-ins provide a hassle-free experience for you, which is why we allow you to drop off your old car with us and pick up your new one simultaneously.
Why Choose Us Over Cheap Car Yards in Brisbane?
Our passion for the motor industry and over 20 years of experience prove us to be a reliable and consistent used car yard. Across Brisbane, cheap cars are sold in abundance, but do you know their history, and is the price relative to their condition? At Motor World, we sell only the highest quality used cars suited to various budgets and lifestyle requirements. We're committed to offering you advice and support and personalised and individual attention.
Whatever your reason for buying or selling, let us assist you throughout your journey. Search our cars, apply for finance, or conduct an online valuation all from the comfort of your home. Contact us today for more information on what we can offer you.